If you've followed me for a while, you'll know that as well as trying to save money wherever I can, I have worked hard over the last couple of years to diversify my income streams.
You'll also know that on a daily basis I am here, there and everywhere with my girls dance exploits. I am regularly sat in the car waiting for them….I know you've seen the selfies!
So, imagine my delight when I read about an app that I could earn money from during these waiting times, instead of mindlessly scrolling Insta and Facebook!
Allow me to introduce – Skedadle!
What is Skedadle?
It is an online gaming app which as our family have found in the past few days, is as fun as it is addictive and financially rewarding!
The eight games are totally free to use, and actually you are paid to use them by earning a share of the ad revenue. Now, hear me out – this is not one of 'those' apps with annoying pop-ups; the ads are just there running in the background of the games so you don't even notice that they are there. And you earn actual money, not points or virtual rewards.
The payment threshold is £5, and how long it takes to get there will depend on how much you play (top tip: make sure your location sharing is enabled). But whatever you earn for the monthly pay out, I promise will feel like an absolute bonus, because you will have loved the game-play so much! They give you 25p just for signing up, as pictured below.
Our favourite Skedadle games
I'm a wordy girl so after downloading the app I headed straight for 'Scramble'. A jumble of letters move around on the screen and you have to make them into words, with bonuses available for 5, 6 and 7 letter words. It's like a moving version of Scrabble, but with a time limit to raise the pressure!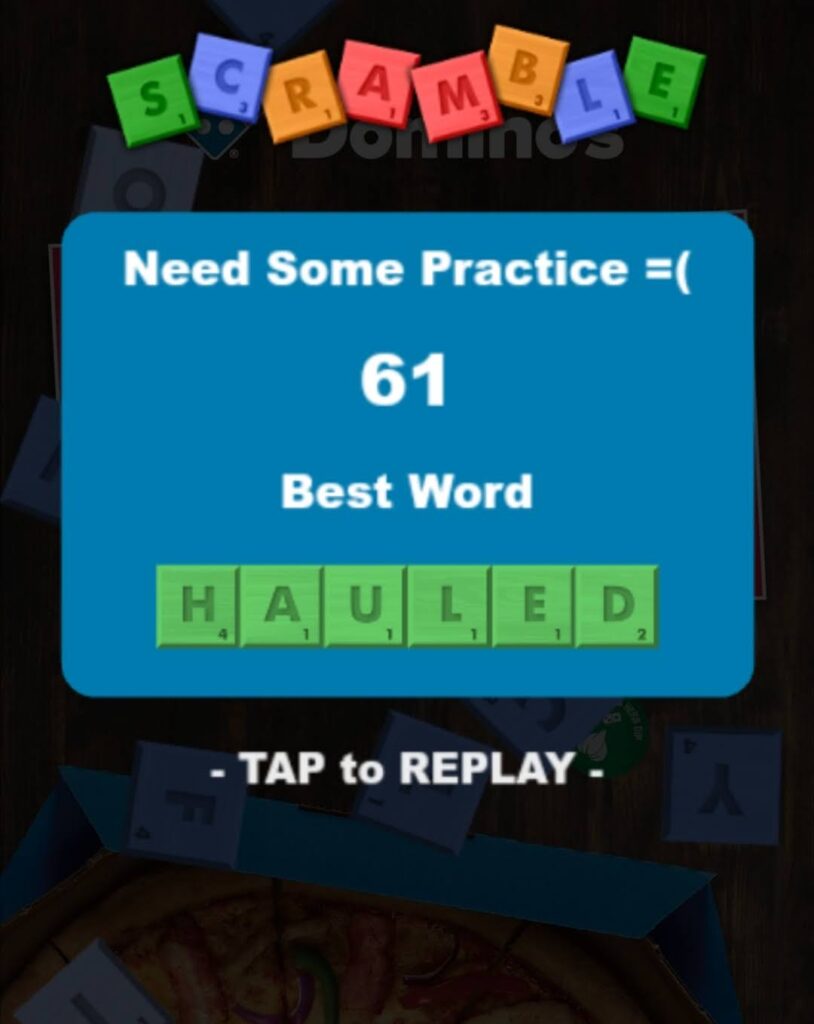 I then moved onto '4096' and after completely bombing my first few goes, got into it and knew my husband would love it too! Well, we'll just leave that there as he spent two hours on it last night and is playing it again now whilst sat enjoying the sun!! He's trying to beat my current high score of 6736.
It's a mile away from the top of the leaderboard where players have achieved scores of around 45,000 but nonetheless, I am proud of my efforts! It's a game of strategy and I find I am learning a new tactic with each play. As I said, it's addictive!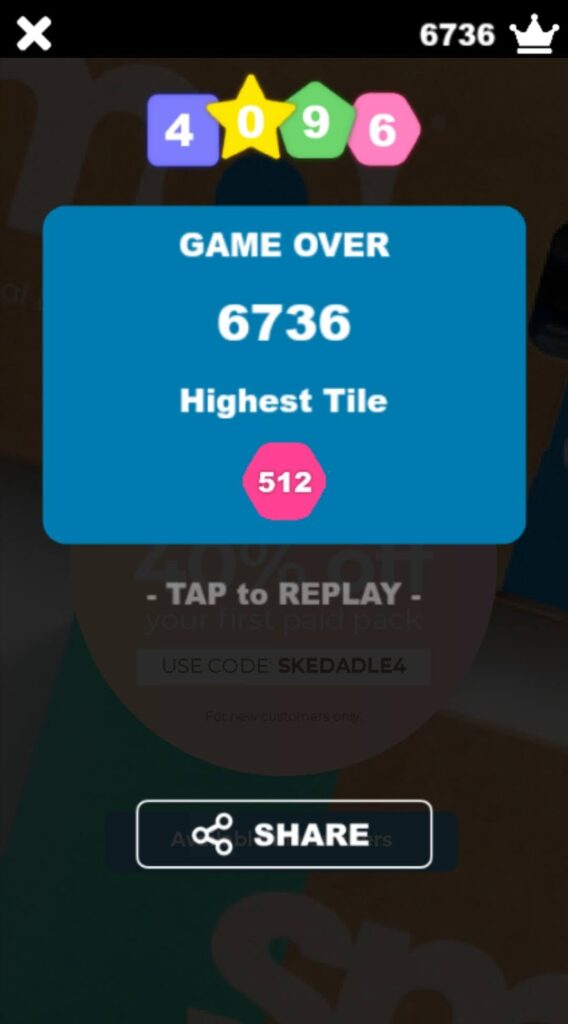 My 8 and 12 year olds have enjoyed these two games too, as well as trying out a classic snake-style game plus Stackit and Brix. My eldest has loved the games so much that she had her friend downloading the app yesterday. On that note, Skedadle offers a referral bonus for friends who sign up using your referral code – another win-win!
How to download the app
Skedadle is available to both Apple and Android phone users.
My referral code, should you wish to use it, is 5QICF
Now, all that remains is for me to say enjoy the games and the extra bit of money it will earn you. I'm planning on putting our earnings towards the cost of Christmas. We should do quite well if my husband continues this level of competitiveness for the next few months!
Don't forget to let me know how you get on in the comments section; in particular, your high scores for Scramble and 4096 please!